NCIS' Michael Weatherly unveils bold change to appearance that divides fans
Michael Weatherly has unveiled a bold new look after he teased a change to his appearance earlier this year.
The former NCIS star – who played Tony DiNozzo until 2015 – revealed that he was growing a mustache in January, leading fans to speculate that he will return to the show after Mark Harmon's character, Leroy Gibbs sported one upon his return following a brief absence in season four.
In February, Michael finally gave fans a glimpse at his new look, sharing a close-up photo of the facial hair above his top lip in a post on Twitter.
Captioning the image, Michael joked: "My Sean Connery Impression. So Far… it's wanting." However, his followers appeared divided over his striking new look.
One responded: "I'm gonna say, no." A second said: "It's ok I guess…just needs a beard to go with it." A third added: "Ziva would not approve!" referring to Cote de Pablo's NCIS character, Ziva David.
However, others loved his new facial hair, with one responding: "You look handsome". Another wrote: "You're gorgeous. Lovely handsome face." And another said: "With or without a mustache you remain a beautiful man."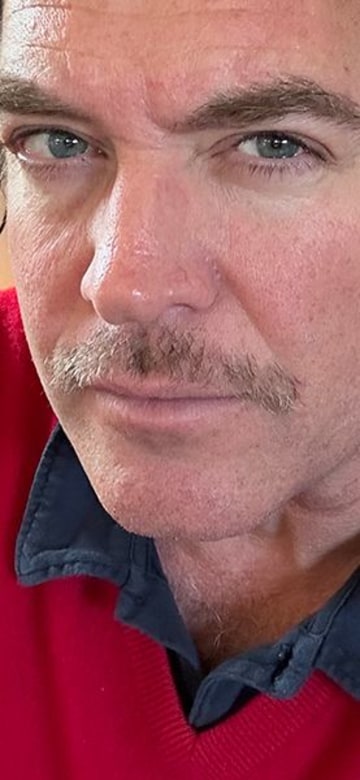 Michael's new facial hair divided fans
There's no doubt that NCIS fans have missed Michael on the show, and in May last year, he hinted at a possible comeback.
Taking to Twitter, he shared a TV Insider article that asked: "NCIS: Will Michael Weatherly return for a guest spot with 'Bull' ending?".
He captioned the post: "End of @BullCBS tonight, I'm reflecting on 22 years of TV. From Dark Angel & @NCIS_CBS it's been a fantastic experience; worked w/ thousands of actors & hundreds of directors. I'm taking some time to look back on it all. And always the question: @tvinsider."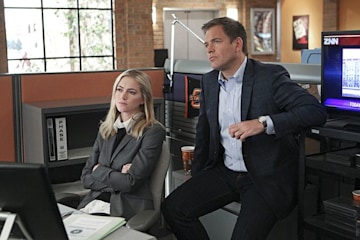 Michael left NCIS in 2015
In January, Michael also teased a reunion with Cote de Pablo. In a reflective tweet on New Year's Day, he wrote: "Happy New Year! It's time to look at time and enjoy the moment!"
When one fan replied: "We all would rather look at you and Ziva reuniting and enjoying that moment," Michael wrote in response: "Stay tuned… for this might be an interesting year for such 'moments'!"