NCIS: LA star Daniela Ruah's worrying family medical history revealed
NCIS: Los Angeles star Daniela Ruah is making her health a priority after revealing her worrying family medical history.
The 39-year-old has kicked her fitness regime up a gear and admitted she will be more "proactive" about her well-being after sharing her family's history of strokes. Daniela's father, grandmother, and great-grandmother have all suffered a stroke – listen to what she had to say about her father in the video below.
While strokes are not hereditary, many of the underlying conditions that can increase someone's chances of experiencing a stroke, like sickle cell disease, are. Your risk of having a stroke is also higher if a close relative has had one, according to stroke.org.
At the beginning of the year, Daniela took to Instagram to share her health update, writing: "New year, New me. So, I've committed to being more proactive about my health.
"Most of all because three years ago my pops had a stroke (he's still here and doing awesome). Before him, my grandmother had a stroke and my great-grandmother before her (I know strokes are not genetic, but certain aspects that lead to strokes, can be inherited). Migraines also run in the family."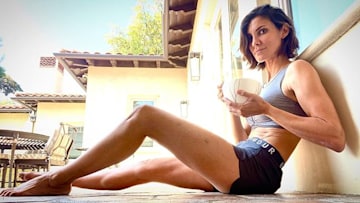 Daniela is prioritizing her health
Daniela revealed that she will be seeking guidance about her health by undergoing a whole-body MRI screening. She added: "These are the things I'm particularly curious about but at @prenuvo I get a full body scan to ensure that every part of me is running smoothly."
Fans were quick to respond and praise Daniela for putting her health first. One responded: "Your health is your wealth. Glad to see your proactive approach to staying healthy."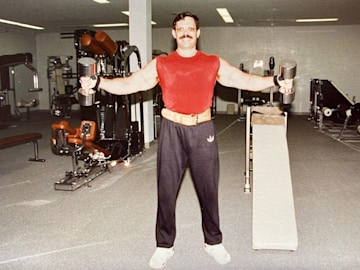 Daniela's dad had a stroke three years ago
A second said: "There is nothing more important than health and you usually only realize it after you lost it… So, I think that's a great opportunity. I really hope the results will all come back fine. Take care."