NCIS star Sean Murray opens up about future away from show
NCIS star Sean Murray has opened up about his career away from the long-running drama, revealing his future plans for when the show eventually ends.
While the popular drama, which first aired back in 2003, has shown no signs of slowing down and has even been renewed for a 21st season, Sean explained that he wants his next project to be "very different" from the CBS show.
"When the show eventually ends, I'll want to do something very different, a different type of show and a very different type of character," the 45-year-old told EW.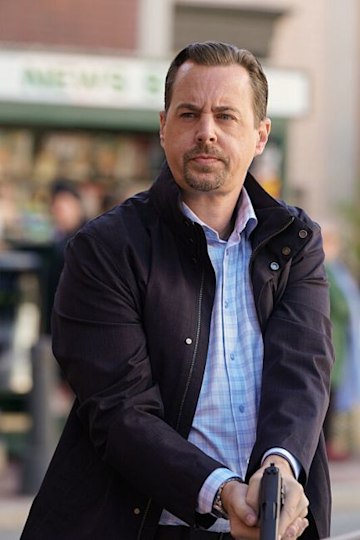 Sean plays Agent Tim McGee on the show
"I don't want to jinx anything, and knock on wood, but things have been going well for the show and on the show, and we've just been having fun doing it. That carpet can always get yanked out from underneath you and you're out there looking for a job, but I'm so happy where I'm at. My head is just in what we're doing right now."
The revelation comes just as Sean celebrated a major milestone on the show. The latest episode, which aired on Monday 27 February, was the drama's 450th instalment.
While his character was only originally supposed to appear in one episode, the dad-of-two has stayed with the show ever since its first season in 2003 – and his daughter has even made an appearance too!
Taking to Instagram to celebrate the occasion, Sean shared a snap of him sitting next to Wilmer Valderrama, who stars as Special Agent Nick Torres. He wrote in the caption: "Please join us tonight for the 450th episode of #ncis – always @ Monday 9pm on CBS."
NCIS celebrated 450 episodes on Monday
Fans took the comments section to congratulate the star, with one person writing: "Congratulations on this achievement," while another added: "I've been watching since the beginning! Your character has always been my favorite."
Sean's character is a favorite on the show and his romance with his on-screen wife, Delilah (Margo Harshman), has been closely followed by fans. Watch some of their best moments in the video below.