NCIS star Sean Murray reveals famous stepsister's crush on him
NCIS star Sean Murray has revealed that his famous stepsister, Pretty Little Liars actress Troian Bellisario, once had a crush on him before Sean's mom and Troian's dad tied the knot in 1998.
Chatting to Entertainment Weekly, he explained: "[Troian] was acting a little weird around me when she first knew me. She then told me years later it was because when she was a kid, she had seen Hocus Pocus and had a crush on me and she was trying to work that out."
Sean was 14 at the time of filming the hugely popular 1993 movie, while Toian would have been eight at the time of the film's release.
Following his success at a young age, Sean went on to star in the hit show NCIS, becoming one of the show's longest-running cast members having first appeared on it back in 2003. Speaking with Studio 10 back in 2020 about how he landed the role, he revealed that McGee was originally supposed to only ever be in one episode.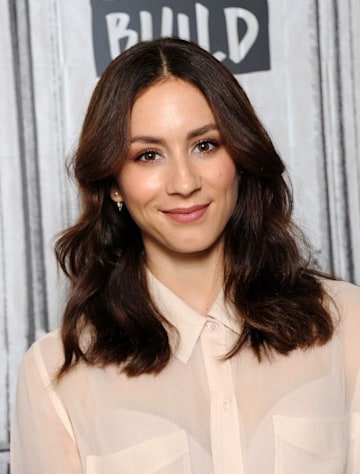 Sean's mom and Troian's dad tied the knot in 1998
"It was an interesting thing," he explained. "Things clicked well and everything went well in that episode. It was a one-time thing. They did their episode after that, McGee wasn't in it. And then, the episode after that, I believe when they finished editing it they were three minutes short.
"They realized they needed to get a little C-story in there, so they said 'Let's bring McGee back, put him with Tony [DiNozzo] and see what happens.' McGee started appearing more and more slowly in the show. And towards the end of that first season, it just felt like things were clicking right and gelling right." How amazing is that?!