NCIS makes disappointing announcement and fans aren't happy
NCIS has made an announcement regarding season 20's future episodes – and it's safe to say fans aren't too pleased.
Following the show's 450th episode, which aired on Monday 27 February, the CBS drama announced that it would be taking a two-week break, which means fans won't see a new episode until 13 March.
In a post to its official Twitter account, the show's team wrote: "That's a wrap on the 450th episode of #NCIS! Don't worry – we'll be back in two weeks with another all-new episode. See you then!"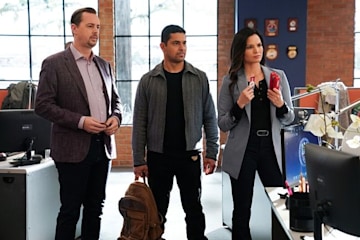 NCIS is set to take a two-week break
Viewers were quick to express their disappointment in the comments section, with one person exclaiming: "Two weeks, really!" while another added: "Will be watching but every other week is getting old."
A third person wrote: "Yeah your schedule sucks. [An] episode one week, another two weeks later, then two weeks later. Why I stopped tuning in on Monday."
The news comes shortly after CBS announced that NCIS and its spin-off show NCIS: Hawai'i have both been renewed for another season, with the flagship drama set to return for its 21st and the Hawai'i spin-off for its third.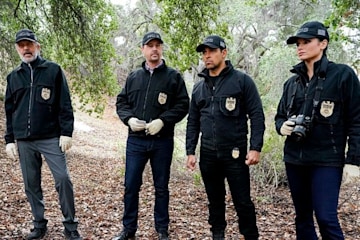 NCIS and spin-off NCIS: Hawai'i have both been renewed for another season
Celebrating the news via a post to Instagram, NCIS: Hawai'i star Vanessa Lachey – who lives on the island with her husband and three children – shared a video montage featuring an array of clips and pictures taken on set.
The Jane Tennant actress wrote in the caption: "SEASON 3!!! Thank YOU for loving our show and tuning in each week. I can't wait to bring you another season as Jane Tennant with my @ncishawaiicbs…… ohana! #NCISHawaii."
Sadly, NCIS: Los Angeles won't be returning along with the other shows as CBS revealed that the spin-off would be coming to an end after 14 seasons, with its final episode set to air on 14 May this year.
MORE: NCIS: Los Angeles star Daniela Ruah's next project following cancelation revealed
Reacting to the news, star of the show Eric Christian Olsen shared a snap of one of his cast mates walking through a dramatic-looking tunnel, writing in the caption: "What a spectacular journey we all shared."