NCIS: LA star Daniela Ruah shares emotional tribute to co-stars as show finale wraps
NCIS: Los Angeles wrapped filming on its 14th and final season this week and star Daniela Ruah has marked the occasion with an emotional tribute to the cast and crew.
Taking to Instagram, the Kensi Blye actress thanked her co-stars and the team behind the drama, which was canceled by CBS in January of this year.
Sharing a video montage showing sweet snaps and clips from the wrap party, Daniela wrote in the caption: "ABOUT LAST NIGHT.
"You guuuuys, last night was the cherry on the cake of joy, celebrating 14 years, aka 324 episodes aka 4972 days since we started this glorious journey with the most amazing cast & crew in Hollywood, every guest actor, stunts, every reoccurring role, writers, ADs, PAs, crafty, catering, wardrobe, producers, directors, props, hair & makeup, casting, sound, lighting, script supervisor, PR team, electric, grips, camera dept, construction, set designers, editors & everyone in post-production… and of course their families.
She finished the statement, adding: "Guys, we did it. We made TV History. Wish I had every photo taken last night but alas, I celebrate everyone!!!"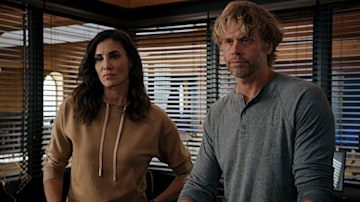 Daniela Ruah stars alongside Eric Christian Olsen in the show
The 39-year-old, who already has her next project lined up, was inundated with messages from fans expressing their sadness over the show ending. One person wrote: "I am so sad I literally watch this show over and over again every day," while another added: "I'm going to miss this show so much."
Others thanked the star for playing the role of Kensi, with one person commenting: "Thank you for being with me for 14 years making my NCIS nights some of the best. Thanks to Kensi for being such an inspiring woman. I will miss you but can't wait to see how many things will be in store for you from now on, Daniela."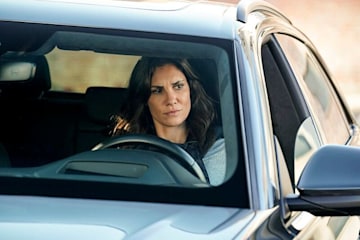 Filming for the 14th season wrapped this week
While NCIS and NCIS: Hawai'i have both been renewed for further seasons, fans will see the last of the NCIS: LA team on 14 May, when the finale airs.
Luckily, it won't be long before Daniela is back on our screens as she is set to host the Portuguese version of The Traitors and will also star in an upcoming Netflix thriller, titled Rabo de Peixe.