'NCIS' Star Rocky Carroll on the Return of Mark Harmon — 'We Might See Gibbs Again'
NCIS hit a huge milestone this season. The long-running c***e drama is currently celebrating its 20th anniversary on CBS, and Rocky Carroll, who plays Leon Vance in the series, recently hinted that Mark Harmon might return for the historic year.
Harmon, who also serves as a producer of NCIS, left the beloved show after season 19. While fans would love to see Harmon back in action, even if it is in a minor role, Carroll isn't the only one who has teased his potential return to the show.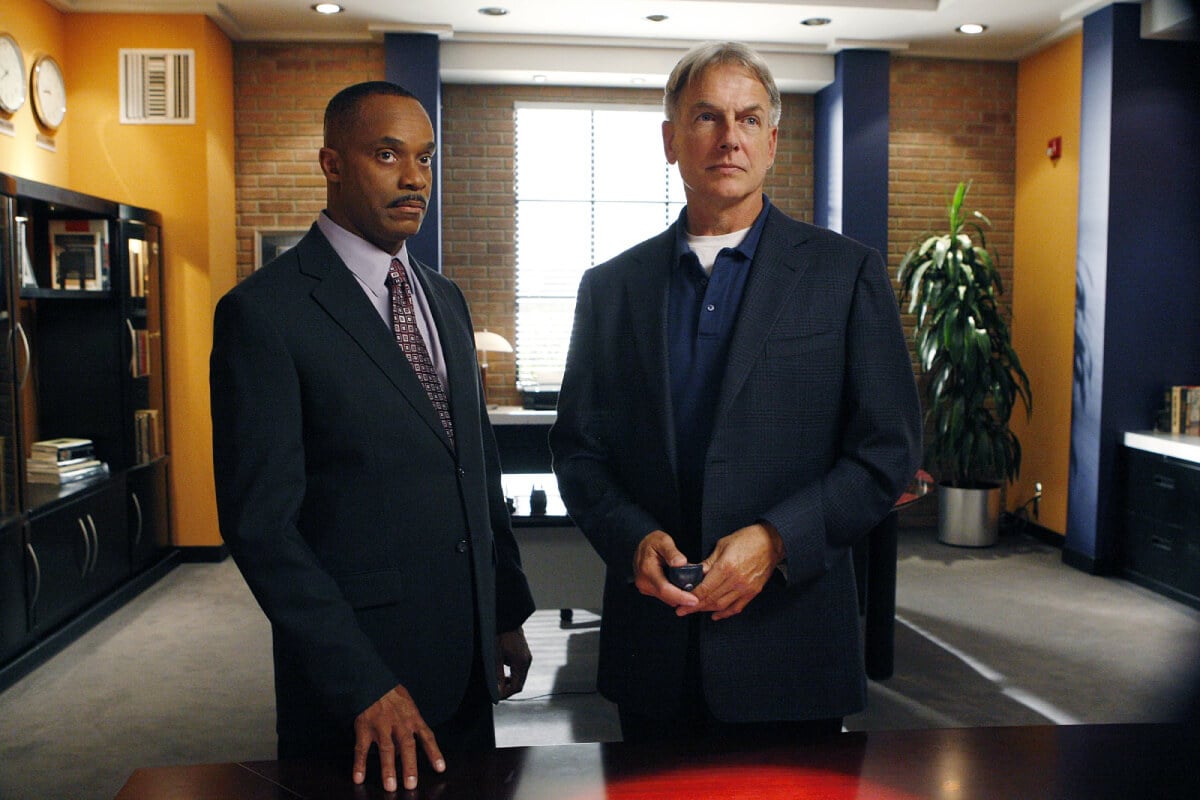 'NCIS' star Rocky Carroll is open to Mark Harmon's Leroy Gibbs return
Harmon has been an integral part of NCIS ever since the series started way back in 2003. It has only been a year since Harmon's heartbreaking departure, yet a few of his co-stars haven't been able to get over the impact he had on the procedural.
Harmon has not confirmed his return to NCIS in the near future, but his former co-star, Rocky Carroll, recently opened up about Gibbs making an appearance for the show's 20th year on air.
The actor, known for his part as Leon Vance on the show, told Hello Magazine that fans might see Harmon back in action. The only catch, of course, is if NCIS stays on the air for a few more seasons.

"We might see Gibbs again. I think as long as this show stays on the air, there will always be a little bit of a tease that we might see Gibbs again," Carroll shared.
The actor also noted that Gibbs serves as a moral compass on the show and is a character that everyone else looks up to. This definitely opens the door for a future appearance, and Carroll isn't the only one who is looking forward to the reunion.
Showrunner Steven D. Binder thinks fans will see Gibbs again
There's no doubt that fans would love to see Harmon reprise his role as the iconic Leroy Jethro Gibbs, and NCIS showrunner Steven D. Binder agrees wholeheartedly.
In an interview with Parade, Binder opened up about the possibility of Harmon returning to the NCIS family. Although Binder did not confirm that anything will happen this season, he confidently stated that Harmon will likely reprise his role at some point.

"I don't see how we don't see him one more time at one point," Binder explained. "Gibbs has, in my mind, advanced to a higher plane of existence for now—I don't want to place him in an apartment in Anchorage or anywhere. We left him smiling on a river happy, and that's the image I want people to have until we're really ready to blow that out of the water or truly embrace it in some way."
With Binder's comments in mind, it's clear that Harmon is slated for a return – and his next appearance should be an interesting one. The only real question that remains is when the actor will come back and reunite with his co-stars.
'NCIS' fans thought they knew when Mark Harmon would return
Considering all of the buzz surrounding Harmon's return to NCIS, fans have been speculating all season long about when they might see Gibbs again. And a recent episode seemed all but set for an epic return.
The 450th installment appeared like the perfect opportunity to see Harmon in action. After all, not many shows hit the 450 mark. Unfortunately, NCIS fans are going to have to wait a bit longer for the next Gibbs appearance.

The episode did, however, feature the return of Gary Cole's (Alden Parker) father, Roman (Francis Xavier McCarthy), who last appeared during the finale of season 19. Unfortunately, Gibbs was nowhere to be found in the installment.
New episodes of NCIS air Monday nights on CBS.