NCIS' Gary Cole Explains How The Writers Talked Directly To The Audience After Gibbs' Departure
It's pretty rare for a series to reach 19 seasons. It's even rarer for that series to switch leads so long into its run.


That's exactly what "NCIS" did though when Leroy Jethro Gibbs (Mark Harmon) departed his investigative team and was replaced by Alden Parker (Gary Cole) in the show's 19th season.
Harmon hasn't exited entirely as he teased in a home video special feature that Gibbs is only retired at the moment, per Entertainment Tonight. Cole is primarily known for his comedic work in films like "Office Space" and shows like "Family Guy," but he's proven to be a worthy replacement for Harmon. The show continued to be a success for CBS after Harmon's departure with the Cole-led series got renewed for a 21st season after having already tied "Gunsmoke" as the third longest-running U.S. primetime drama series with its 20th season renewal. Only Dick Wolf's "Law & Order: Special Victims Unit" and "Law & Order" are ahead of "NCIS" on that list now, via Deadline.
Switching leads 19 seasons into a show is still a tad awkward for any show. According to Cole, the writers of "NCIS" addressed the major change directly to the audience just as the show lost Gibbs.
Parker sent a message to both his team and NCIS fans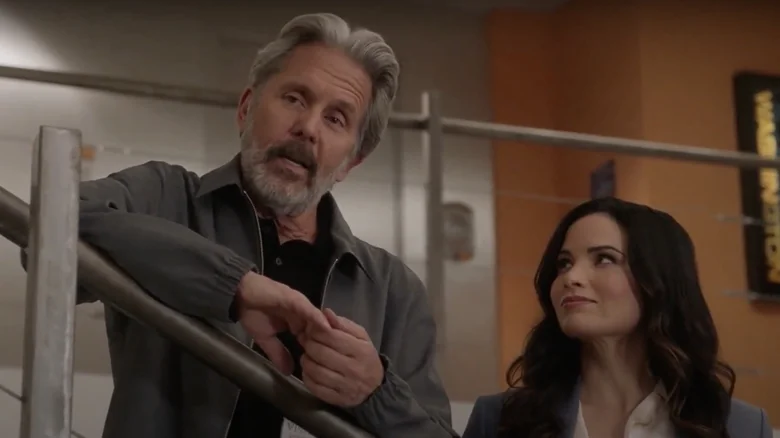 One of the ways the swap from Mark Harmon's Leroy Jethro Gibbs to Gary Cole's Alden Parker worked is that the writers made sure to have Parker take time to address both his team and longtime "NCIS" fans.
"They actually wrote a moment that was not just for the team in the squad room but for the audience when Parker said, 'I know this is weird. OK, I get it, but we've gotta get past this so we can get the job done…' That was a way for the writers to send the signal to the viewers that yes, this was going to be different but also familiar because the show has been on for so long and has worked on so many different levels," Cole explained in a 2022 interview with TV Insider.
Parker actually turns down the job of leading the NCIS team and even lets them know in "NCIS" Season 19 Episode 5 ("Face the Strange"). He's convinced to work a case by NCIS Director Leon Vance (Rocky Carroll) and he agrees so long as he can make a Simon & Garfunkel reunion concert later that day.
After later accepting the job, it's revealed Parker lied about the concert because someone advised him to work his way onto the team as a guest. It's hinted but never said that it was Gibbs who passed this along to the man with once seemingly impossible-to-fill shoes.