NCIS' latest episode features heartbreaking dedication after recent trag1c passing – details
NCIS will always look out for members of their team, whether it's in the intense plotlines of the show or whether it's off-screen with the tightly knit cast and crew.
The show proved that they really are a family behind-the-scenes at the end of the latest aired episode of the CBS series. You can learn more about the team of NCIS in the video below.
Those who stuck around for the credits will notice that before they rolled, a special message was shared which stated that the episode had been dedicated to one of their own.
"In memory of our dear friend and colleague, Billy Mac. We will miss you," the card read, before cutting to the end of the weekly installment.
Who is Billy Mac on NCIS?
Billy McLaughlin, known affectionately as "Billy Mac," was a crew member on the show who had passed away in February.

Billy Mac received a special dedication at the end of NCIS' latest episode
While the CBS series didn't directly mention it at first, it was shared on an NCIS updates fan page, writing: "Billy Mac, a crew member on NCIS, sadly passed away recently. We send our condolences and love to Billy's family and the NCIS cast & crew. RIP Billy."
Billy was a propman on the long-running c***e procedural drama, responsible for providing the best set design while collaborating with the writers. His family has not stated what was the cause of his d**h.
When does the NCIS season finale air?
The show aired the 16th episode of its currently running 20th season, "Butterfly Effect," on Monday night, and CBS recently revealed the dates for the season finale.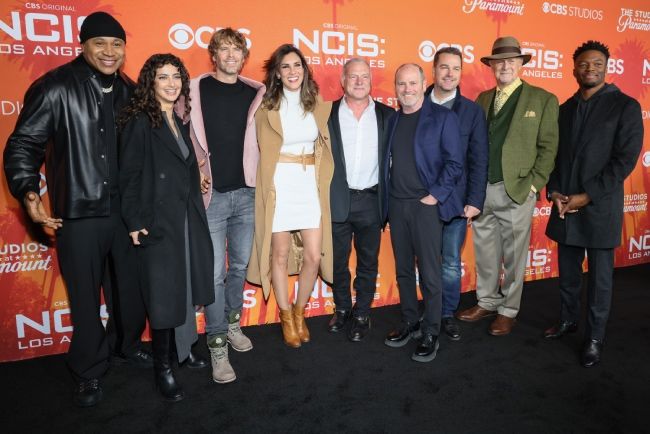 The NCIS: LA spin-off, meanwhile, will finish its run with its 14th season
The last episodes for NCIS and its spin-off NCIS: Hawai'i will both conclude on May 22. Fans of the latter will be pleased to know that the finale will consist of two parts, with the first episode airing on May 15, while the second part will air at the same time on the 22nd, an hour after the main series' season finale.