'NCIS: LA' Star Eric Christian Olsen Admits He Got Emotional on the Last Day of Filming — 'I Cried'
As the cast and crew have revealed their thoughts about being a part of such an iconic franchise, NCIS: LA star Eric Christian Olsen recently admitted that he got very emotional on the final day of production.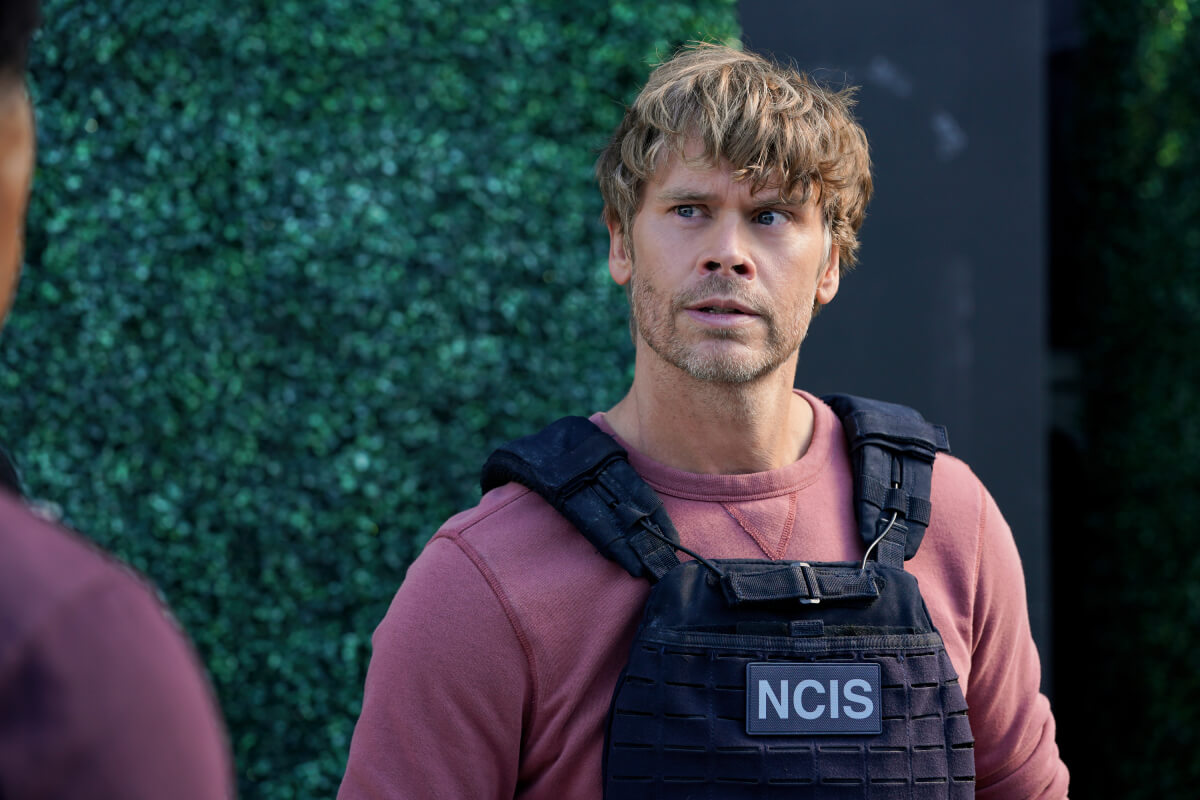 Eric Christian Olsen opens up about his emotional farewell on the last day of filming
In a statement released earlier this year, CBS officially announced that the final episode of NCIS: LA will air this May. After the conclusion of season 14, NCIS: LA will have officially released 324 episodes.
In honor of the upcoming series finale, the cast and crew shared photos from their final day on set on social media. According to Express, Olsen shared his thoughts on the conclusion of filming and revealed that he was overcome with emotions during the process.
"I cried," Olsen shared. "What I said, which is the fulfillment of dreams and that the reason that we chose this business was to come out here and tell stories and we got to do that."
Olsen went on to explain how he was going through a range of emotions, including thankfulness, sadness, and moments of celebration. While fans can probably relate to how Olsen is feeling, the actor, who plays Marty Deeks on the show, also revealed that he took a few keepsakes from the set on the final day of filming.
'NCIS: LA' star reveals what he took on the last day of production
With emotions running high, Olsen confessed that he took a few things from the set of NCIS: LA after production was a wrap. The actor revealed that he grabbed a set of his character's dumbbells for a keepsake.
Olsen was also spotted wearing one of Deeks' coats at the show's wrap party, which suggests that he took home the iconic jacket. Given that he played the character for fourteen seasons, it's understandable that he would want to keep some reminders of his time on the show.
Olsen, of course, wasn't the only cast member who got a little emotional as the show wrapped up. After filming ended, Daniela Ruah, who plays Deeks' wife, offered fans a tearful farewell on social media.
Deeks and Kensi first appeared on NCIS: LA way back in the first season. The characters exchanged vows in season 10.
Here is what's ahead on 'NCIS: LA'
There are only a few episodes left of NCIS: LA, but we have a good idea about what to expect in the last leg of season 14.
The next episode is titled "The Other Shoe," and features Sam Hana doing a little undercover work to catch some drug-dealing gangsters. Fans will then watch Rountree and Fatima working as a team to solve a mysterious case in "Sleeping Dogs."
As far as the finale is concerned, several cast members recently teased that fans will get to see a gratifying conclusion. Speaking to ET Online, Medalion Rahimi revealed that producers did a great job wrapping up the major storylines.
"I don't think there's any open-ended or untied loose ends. My character's ending is a little open-ended, but I think that gives the audience an opportunity to make up what happens to her," she shared.
The season finale of NCIS: Los Angeles will air on May 21 on CBS.