Mark Harmon and Pauley Perrette to return to NCIS? Here's what their co-star teased
The likes of Mark Harmon, Pauley Perrette, Michael Weatherly, and more may no longer be on NCIS, but that doesn't mean their fellow former co-stars wouldn't have them back.
Brian Dietzen, who stars as Dr. Jimmy Palmer, and has also written episodes for the longtime CBS show, is more than prepared, and happy, to incorporate any of his former co-star's plot back into the show.
Speaking with TV Line over the story arcs he didn't get to do because of the cast members' departures, he said he would be "ecstatic" to get the opportunity.
"I love so many of these characters. Obviously Gibbs [Mark], obviously Tony [Michael Weatherly], Ziva [Cote de Pablo], and Abby [Pauley]. All of these voices are just iconic," he said.
The star added: "So if any one of these were to come back, I would be ecstatic to write for any of them."
Brian explained he even already has a vision for each of the actors' characters, and said: "Writing for Tony and being able to have those jokes and then having the know-it-all attitude but with the heart of gold underneath would be fantastic."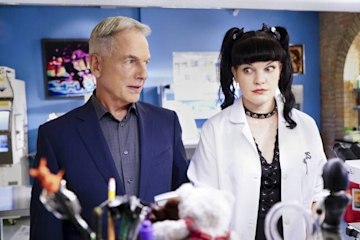 Mark and Pauley were co-stars for fifteen years
Thinking of Pauley and Mark, he further said: "To have Abby's energy in there but also her heart that is as big as the sky.
"And of course Gibbs, whenever you want to really turn on some emotion in our show, you have Gibbs crack just a hair that we can see and it's amazing entertainment."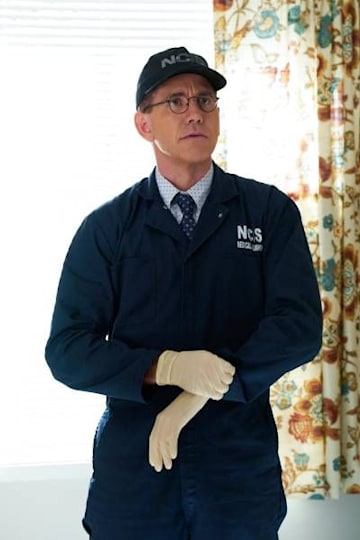 Brian has remained on the show for nearly twenty years
Though Pauley has since retired from acting, and Mark hasn't starred in any new projects since his 2021 departure from the show – Michael subsequently starred in Bull, which ended in 2022 – Brian maintained: "Being able to work with any of them again, I would welcome it. It would be wonderful."
Brian has been a part of the NCIS family since 2004, while Michael, Pauley, and Mark all joined in 2003, and left in 2016, 2018, and 2021, respectively.