NCIS star candidly admits: I feel different from my costars
The stars of NCIS are like one happy family, often shouting each other out and supporting one another on social media and in interviews wherever possible.
Wilmer Valderrama, in particular, has been a favorite among castmates and fans, and by now is one of the show's marquee stars.
Wilmer apppeared on a recent episode of The Kelly Clarkson Show
However, durign an appearance on The Kelly Clarkson Show on Monday, he confessed to still feeling like he was trying to fit in with the long-running CBS crime procedural drama's cast.
Host Kelly asked him: "So you guys have shot 450 episodes of NCIS, what's it like to be part of such a magical crew and magical show?"
He responded by first and foremost expressing his gratitude for the entire team, both on-screen and off, who contributed to the success of the show.
"I've only been on the show seven years," he added, and Kelly jokingly responded with: "Only?" which got a chuckle out of the audience.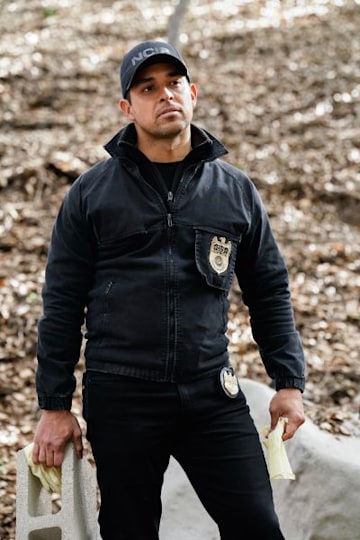 Wilmer has been on the CBS show for seven years
Wilmer, 43, explained: "I think I feel like I'm always going to be the new guy because they're going into their 21st season, they're doing 21 years so it's been a long time.
"But it has been a great joy in my career to experience that, to be able to be in people's homes with a show so beloved, and a show that knows itself so well and understands that it's not about the case of the week week, it's about your favorite people solving it."
The most recently aired episode of the show, titled "Stranger in a Strange Land," saw the team investigate the murder of a Marine private who appears to have been killed for helping an Afghan refugee, and Wilmer revealed that he had a personal connection to it.
The That 70s Show star, who moved to the U.S. from Venezuela in the early '90s and has spent the last decade advocating for the rights of immigrants in America, wrote in the caption: "Tonight's episode is a very special one… my love to all of our allies around the world.
"As someone who has [traveled] the world visiting [the] men and women of our military and gotten to know our friends who assist our forces in arms… this one was very personal. #NCIS."