Pam Dawber Sacrificed Fame to Be Mom to Mark Harmon's Kids — Their Son Is Married & Following in Dad's Footsteps
Mark Harmon just celebrated his 36th anniversary with his wife, Pam Dawber. The couple met through a mutual friend, dated, became engaged secretly, and married privately. They became the 80s "it" couple before Dawber quit her career to care for their kids. Today, they are proud parents of grown-up "handsome" sons, one of who is a carbon copy of his dad, and the other recently married.
One of the longest-running Hollywood couples, Pam Dawber and Mark Harmon, have been together for nearly four decades, and their relationship keeps getting better and stronger. In fact, the two just celebrated their 36th anniversary. But where did it all start?
Before their paths crossed, Harmon had dated his "Road" costar Cristina Raines for four years, but the relationship hit a dead end in 1984, and even though Harmon says Raines will always remain a special lady to him, the actor, at the time, was looking for true love.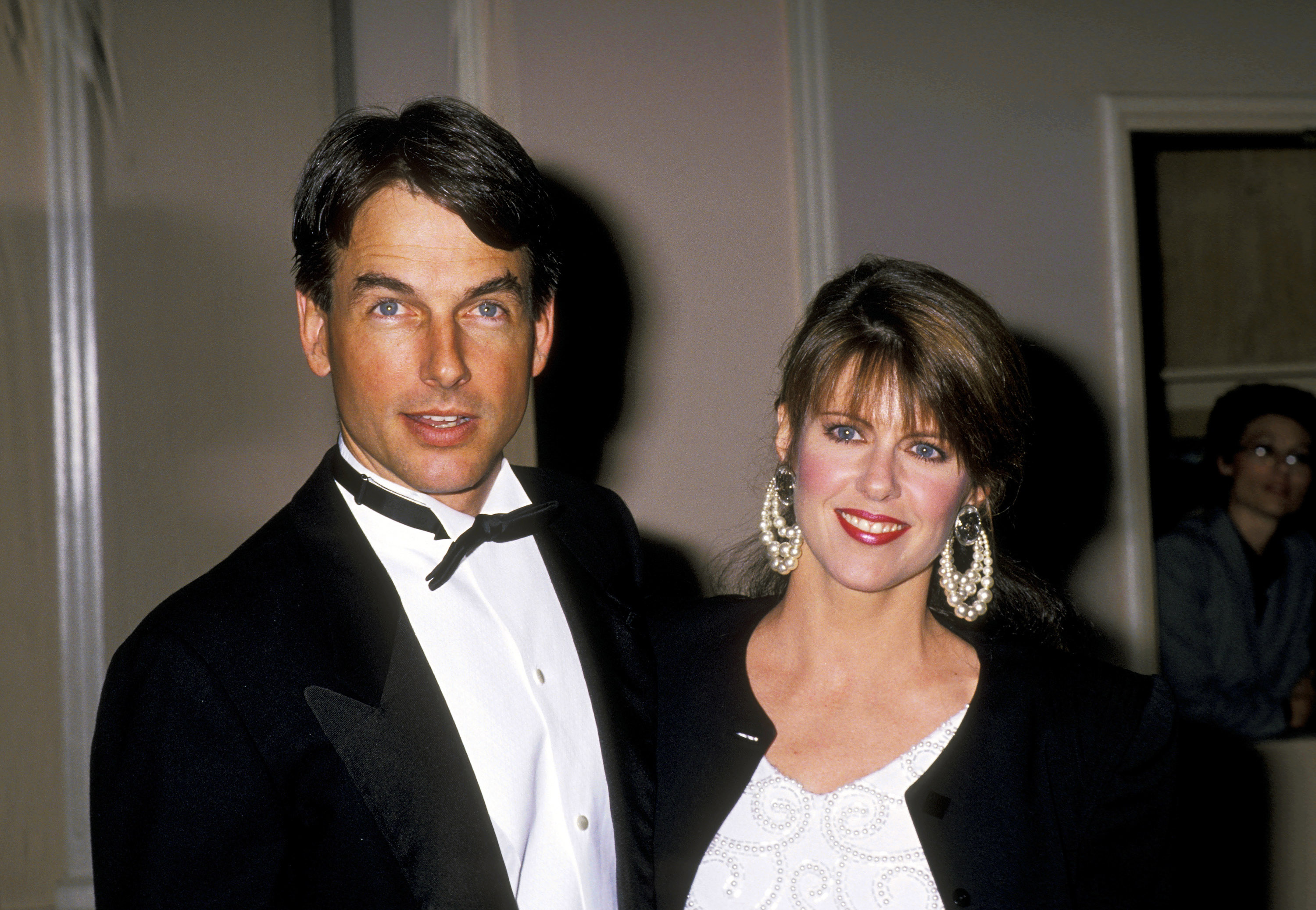 Mark Harmon and Pam Dawber on March 9 1989 | Source: Getty Images
At the same time, Dawber had a checklist for the man she wanted to be with. He needed to have a sense of humor and be warm, sensual, sensitive, independent, intelligent, and strong. It seemed like a long shot, but when she met Harmon, he ticked all boxes.
The pair first met when they were introduced at a mutual friend's party and realized they were a match made in heaven. They hit it off and walked down the aisle in 1987 in a private ceremony attended only by those closest to them.
Harmon had only the previous year been named the 1986 "Sexiest Man Alive" and was nailing his roles in "Moonlighting" and "St. Elsewhere." On the other hand, Dawber was at the top of her game, starring as the female lead on "Mork & Mindy," and then in her sitcom "My Sister Sam."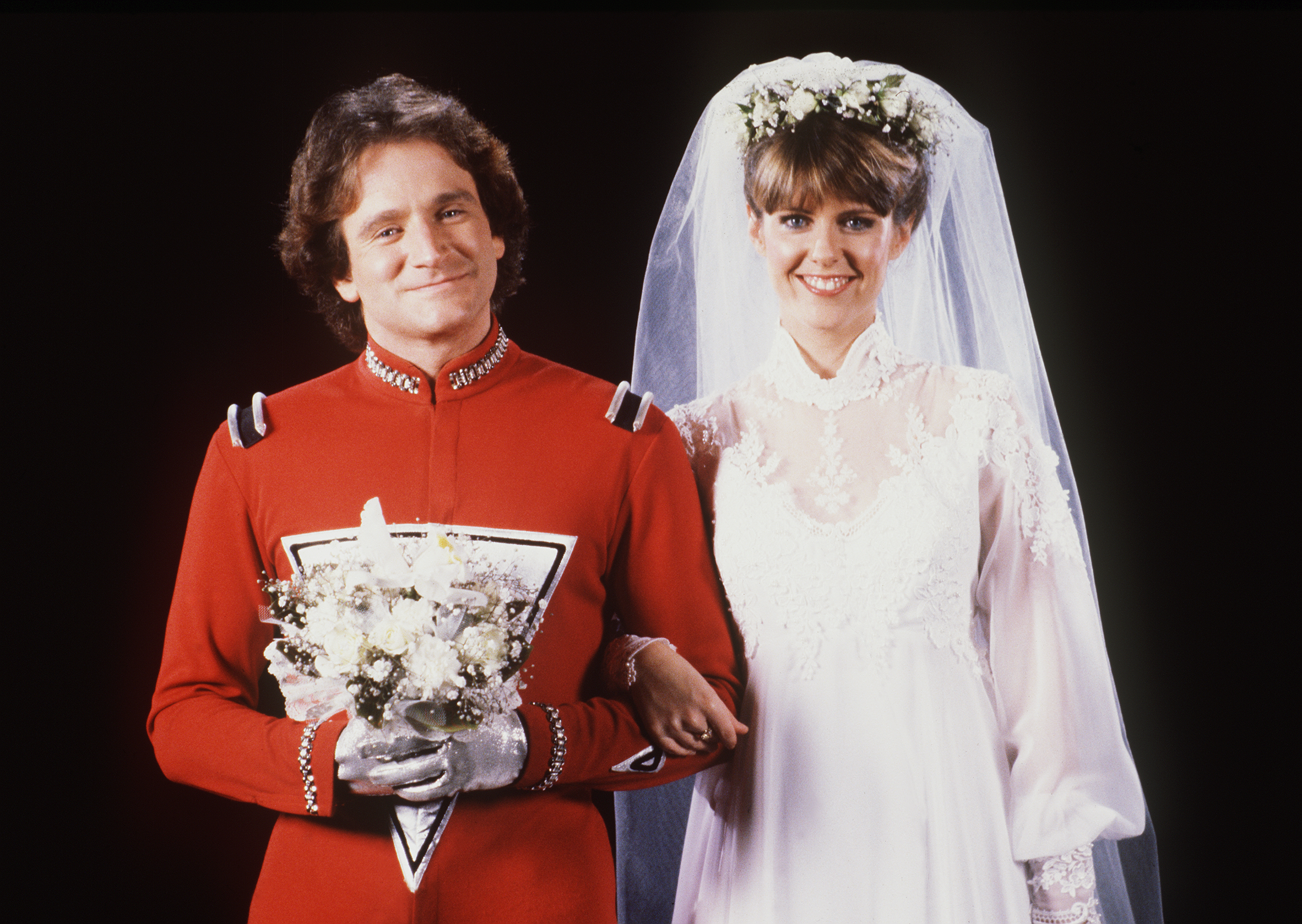 Robin Williams as Mork and Pam Dawber as Mindy on "The Wedding" episode of "Mork 7 Mindy" on October 15, 1981 | Source: Getty Images
They were soon dubbed the "it" couple of the 80s, and deservedly. Surprisingly, they preferred a quiet and private relationship. For Dawber, meeting Harmon was not just about the right timing but also about meeting her perfect match. He was an old-fashioned, old-school gentleman, exactly what she sought in a spouse. In addition to stealing her heart, Harmon was also a real-life hero.
The actor, who plays the lead role of Leroy Jethro Gibbs in "NCIS," retold how he saved a teenager from a burning car crash in 1996 near his home in Los Angeles. He recalled how he had broken the windshield with a sledgehammer, rescuing the young man right before the vehicle was engulfed in flames.
The "After The Promise" star and the survivor, Collins Beck, remained friends after the ordeal and even later met up at Harmon's home, where they dined. Beck would later say: "I owe everything to him. I have no doubt I wouldn't be alive."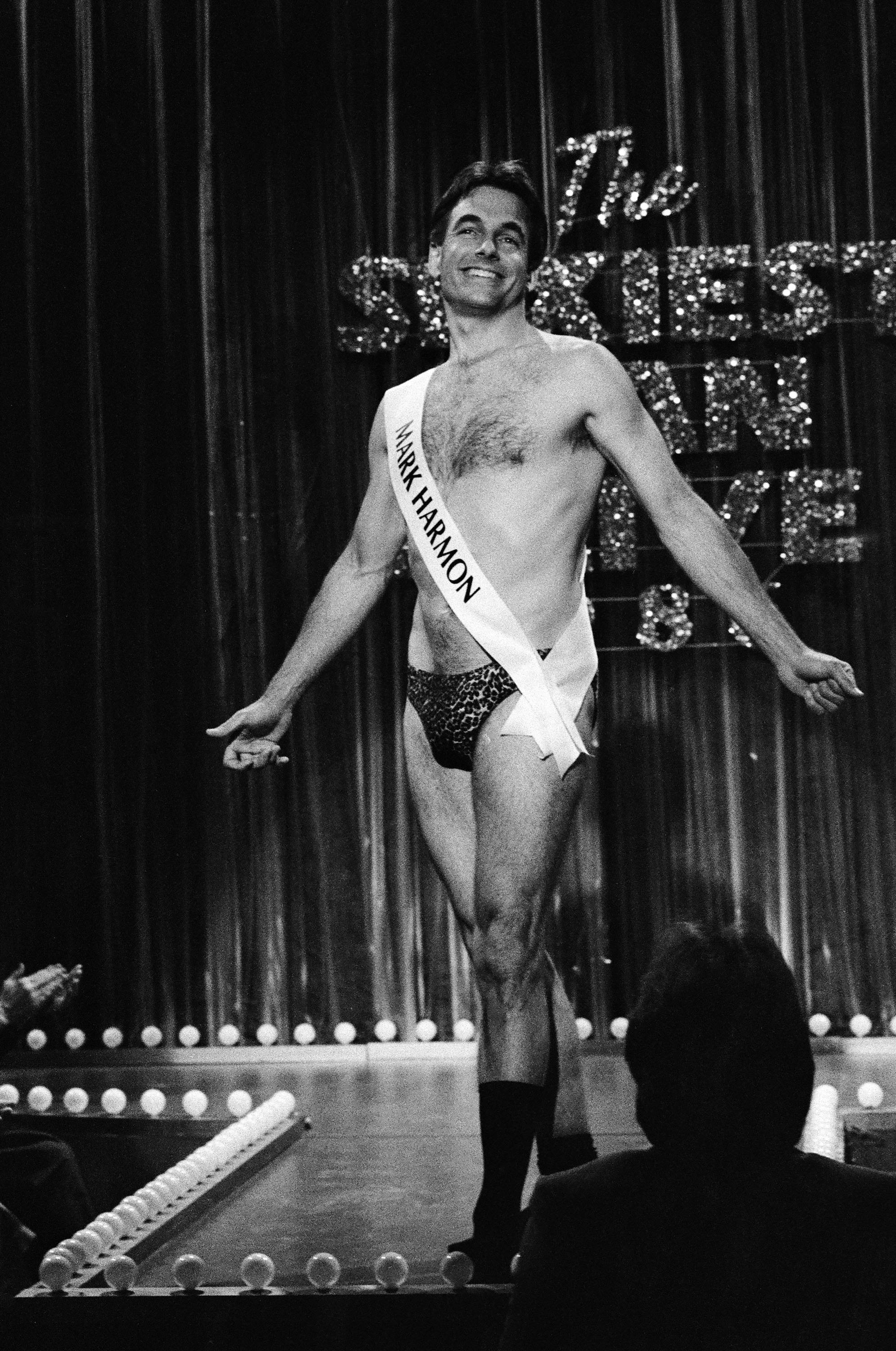 Mark Harmon during 'The Sexiest Man Alive 1986' skit on May 9, 1987 | Source: Getty Images
Harmon has consistently downplayed the importance of his quick actions that saved Beck. Despite his heroic act, the "Freaky Friday" actor says most of the credit should have gone to his wife, who was first at the scene and suggested just the right tool that made it possible for him to break the windshield and rescue the young man:
"She's the one that said get a sledgehammer. She called for the right tool. A regular hammer wouldn't have done it, and a golf club wouldn't have done it. She said a sledgehammer."
Their marriage has been a trendsetter for many, with the legendary talk show host Larry King referring to it as an "amazing stable marriage in a hectic world." Harmon says that while everyone hopes to be smart enough to choose the right spouse, the search for a soulmate does not always end up as planned, and he had to kiss many frogs to get his one true love.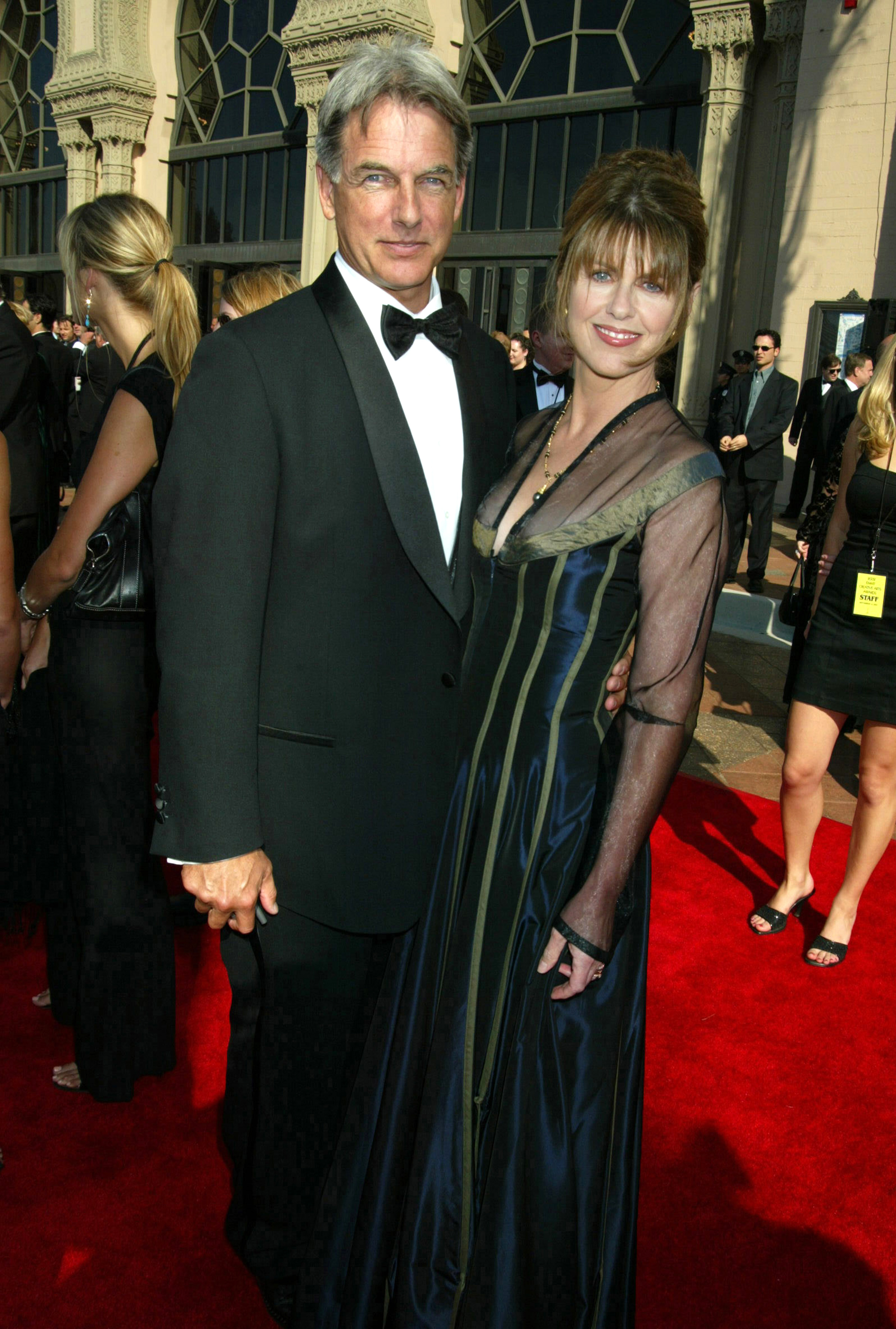 Mark Harmon & Pam Dawber during 2002 Creative Arts Emmy Awards – Arrivals at Shrine Auditorium in Los Angeles, California, United States. | Source: Getty Images
He is, however, grateful that he made that choice when he did because, despite the typical marital challenges that everyone faces, doing life with Dawber has been a blessing. He appreciates his wife's sacrifices over the years to ensure a stable family for them. But he also credits his stable marriage to making the right choices.
Dawber Sacrificed Her Career for Her Family — She Has No Regrets
Dawber began her stints in entertainment during college, deferring her studies at Oakland Community College to do modeling work. She eventually dropped off her studies altogether to pursue modeling full-time. She relocated to New York City where she planned on becoming a fashion model but later switched to acting.
She appeared in several commercials, including for Underalls, Neet, Noxzema, and Fotomat in the 70s, before landing her breakthrough role in the ABC sitcom "Mork & Mindy," as the comedic foil Mindy McConnell.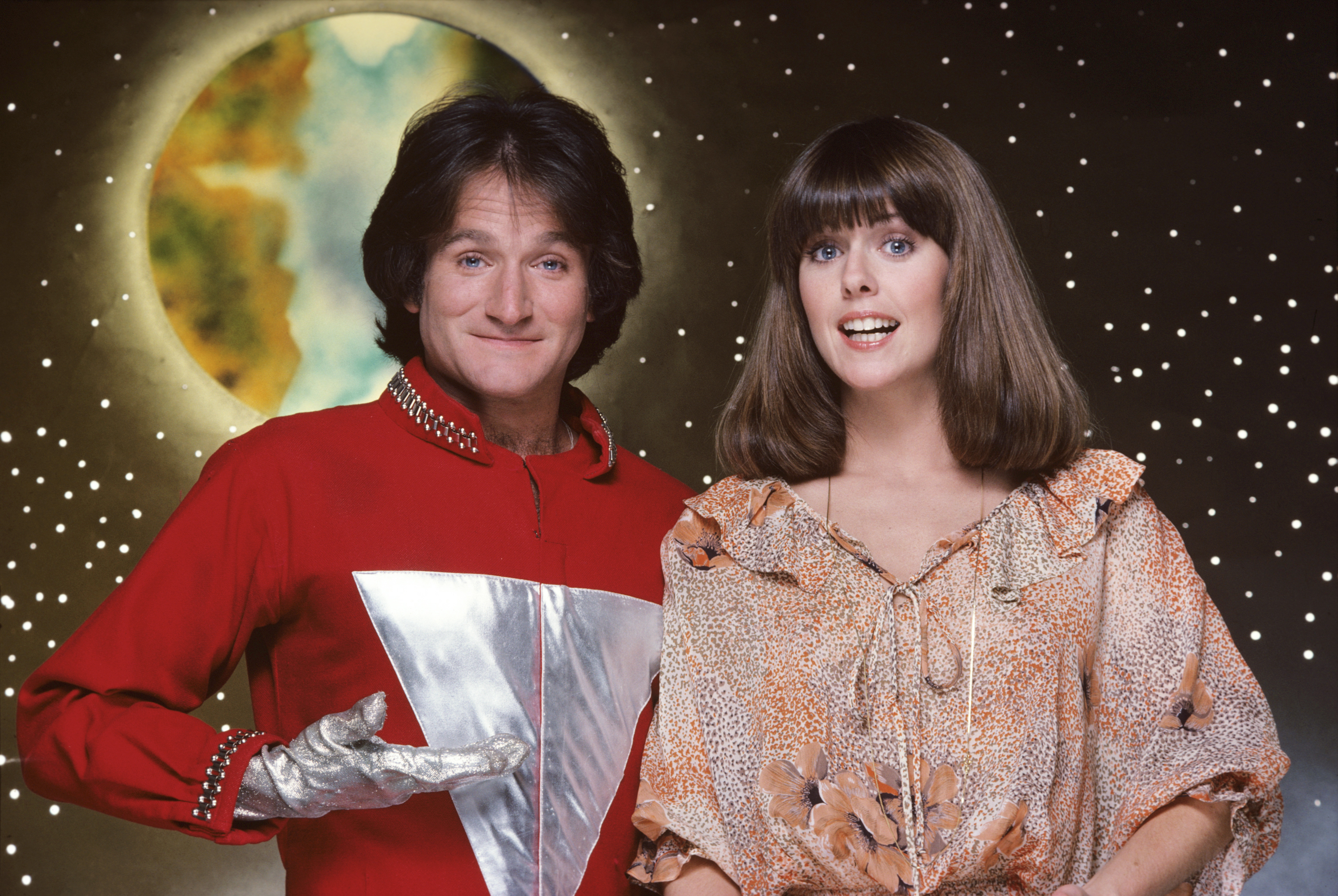 Robin Williams and Pam Dawber as Mork and Mindy in September 1978 | Source: Getty Images
In 1986, Dawber landed the role of Samantha Russell in the CBS sitcom "My Sister Sam," which was canceled in 1988. A woman of many trades, she had a role in a number one show, did Broadway, went to musical theatre, and did cartoon voices, but after she and Harmon had their kids, she put her bustling career aside to become a full-time mom.
She wanted to be a significant presence in her children's lives and took pride in driving them to school, being present for their birthdays, and teaching in their art classes. But that was only one of the many reasons she decided to stay away from show business.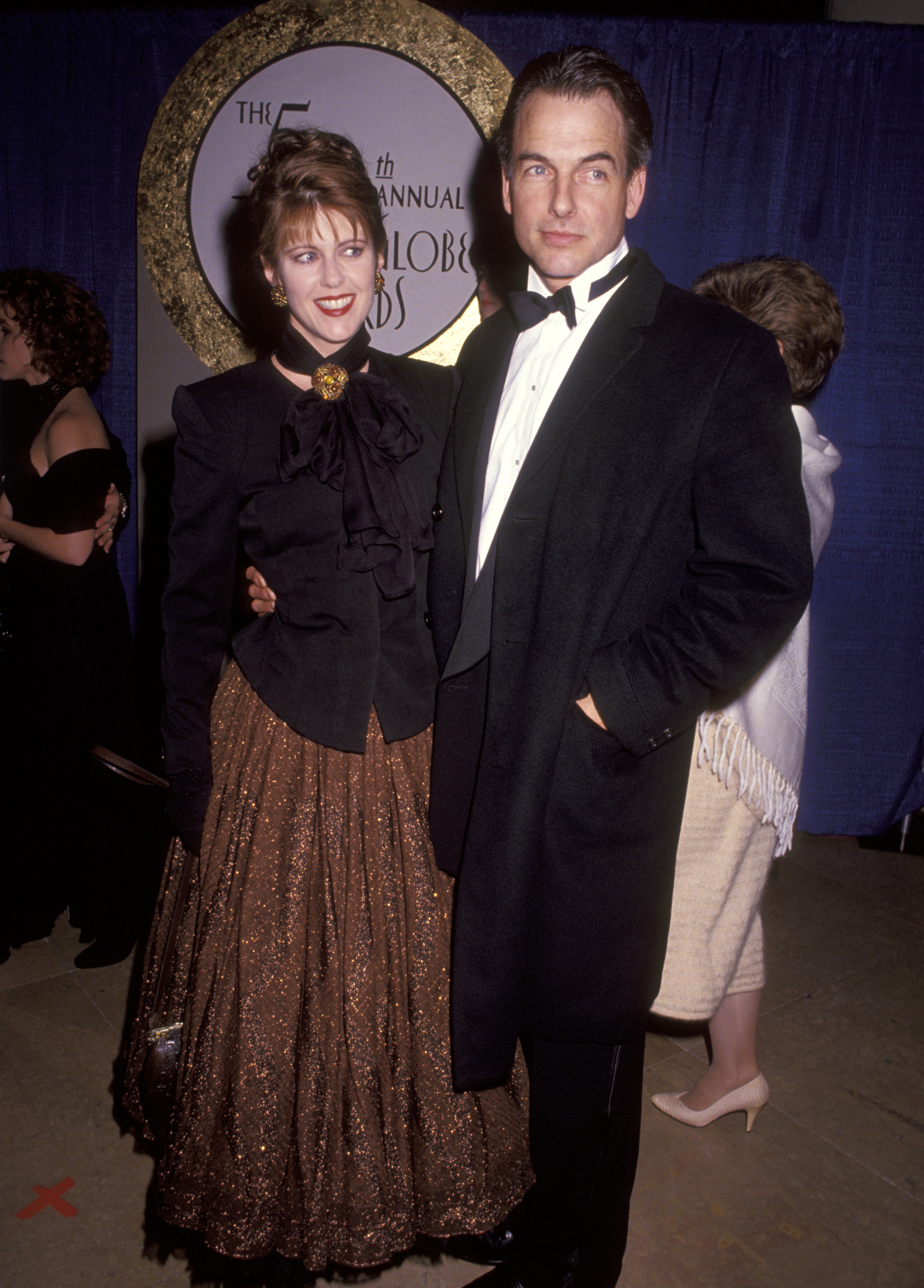 Pam Dawber and Mark Harmon at The 50th Annual Golden Globe Awards in 1993 | Source: Getty Images
The "Remembrance of Love" actress knew that if she carried on her life as a celebrity, chances were that her family would often feature in tabloids. She instead chose to stay away to protect them from the ever-prying eye of Hollywood paparazzi. She would later disclose:
"Notice you don't see us in the magazines. When you're married, that's real life. And to go plaster your kids…I'm sorry. I'm not for that."
After having her babies, she continued acting sporadically through the 90s, with appearances in the 1992 "Stay Tuned," the 1997 "Life…and Stuff," and the 1999 period movie "I'll Remember April."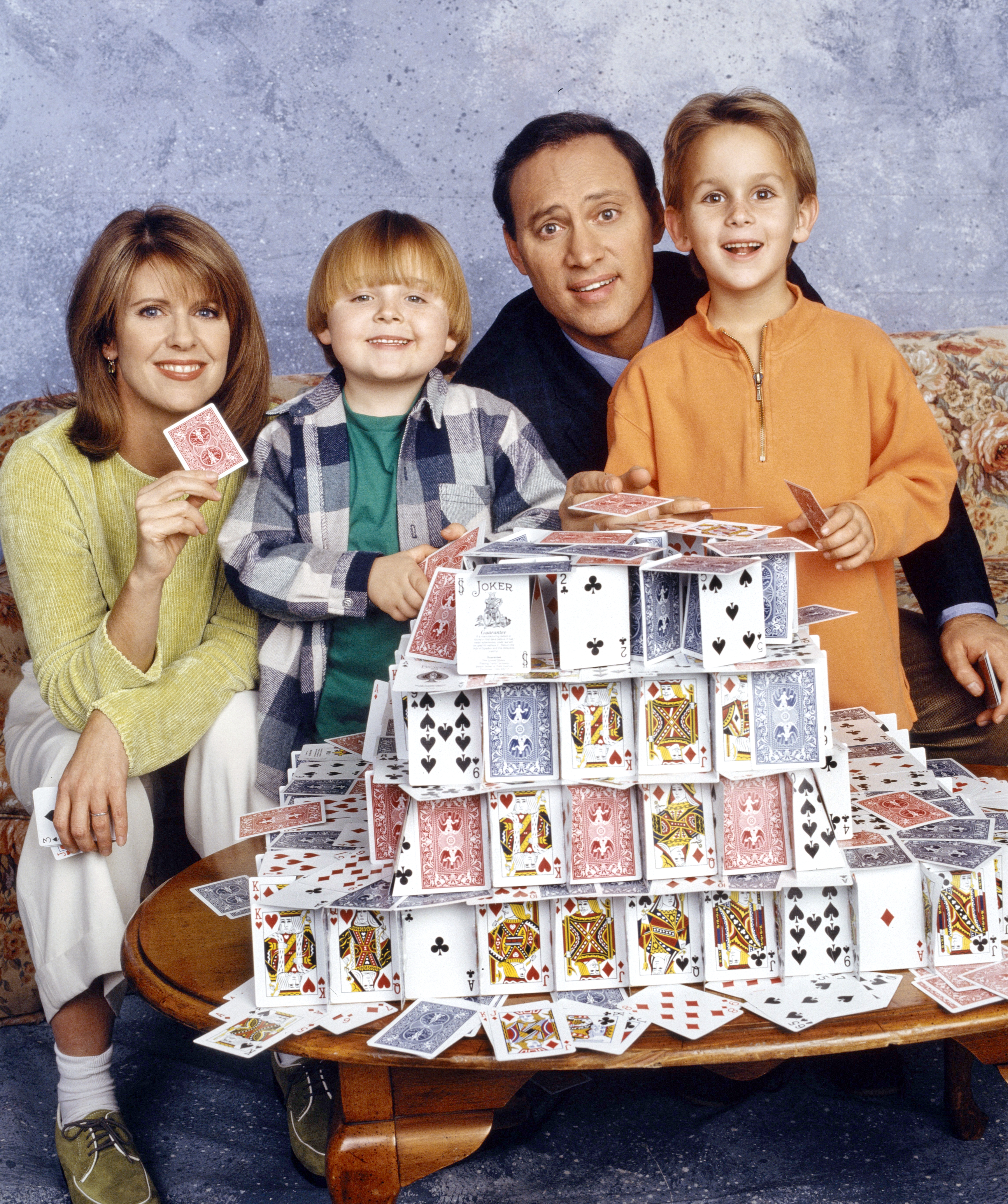 Pam Dawber as Ronnie Boswell, Kevin Keckeisen as Shawn Boswell, Rick Reynolds as Rick Boswell and Tanner Lee Prairie as Jerry Boswell on "Life…and Stuff." Circa 1997 | Source: Getty Images
"The Face of Fear" actress adores her sons and said in her interview with Craig Ferguson that she's much calmer when they leave home as opposed to when they live there and come in late, and she has no idea what they are up to.
She also told how private her husband loves his life and joked that he did not want her saying too much about him on talk shows. And despite Harmon being a star of the No. 1 TV drama, the "Crossfire Trail" actor loves a quiet family life away from the cameras. He shared that keeping a low profile was not a choice for them as a family. It is just who they are:
"We stay home. A lot. I'm not a Twitter guy or a Facebook guy. Our sons aren't into that, either."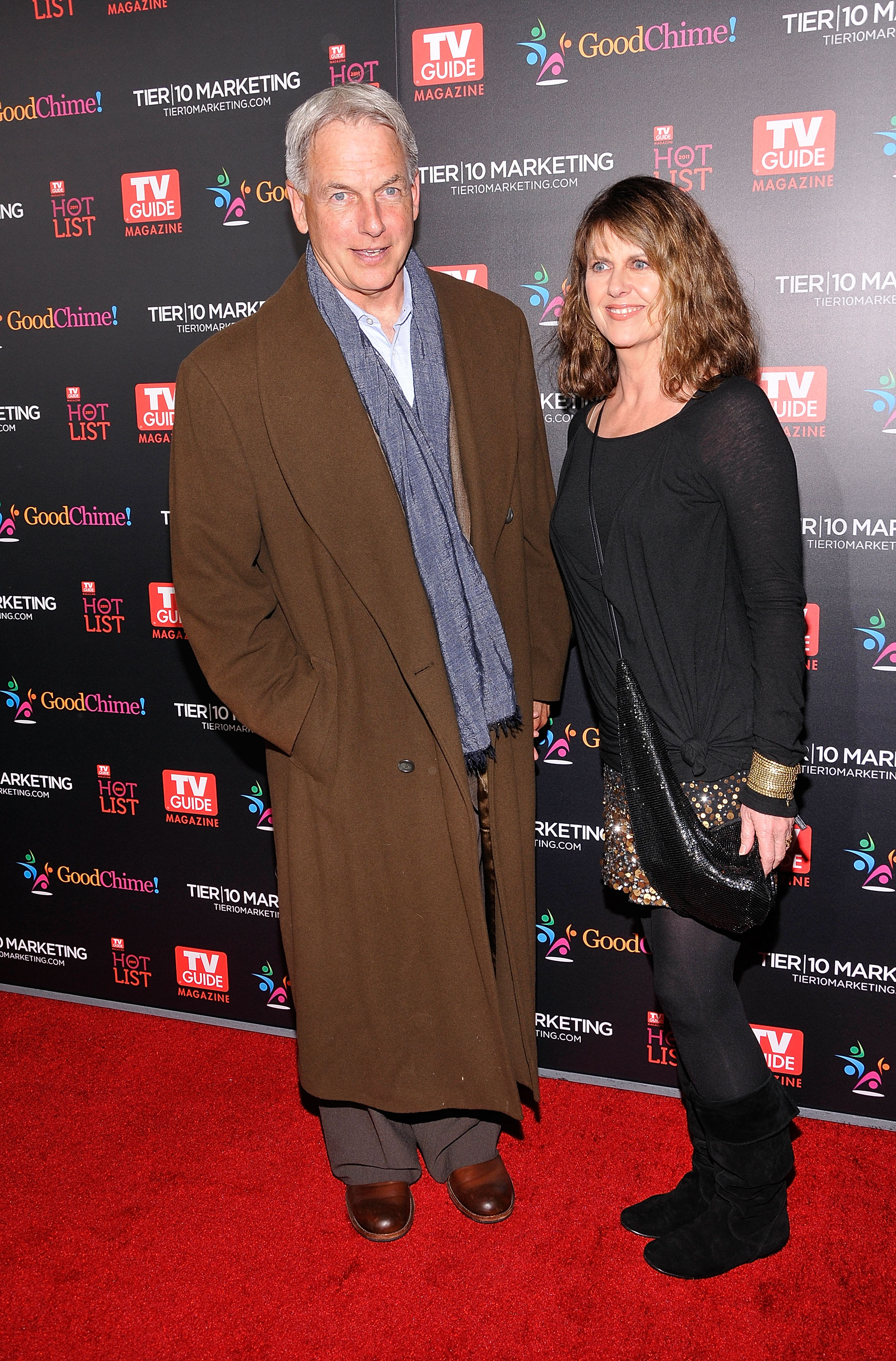 Actor Mark Harmon arrives with wife Pam Dawber at TV Guide magazine's Annual Hot List Party at Greystone Mansion Supperclub on November 7, 2011 in Beverly Hills, California | Source: Getty Images
Many of his interviews are a window into Harmon's value of family and home life. He keeps his private life separate from his work, and as his costar Sean Murray says, he is incredibly grounded and knows that family counts most.
Regarding Gibbs, Harmon opened up about his character's exit from the show in season 19. He said he loved that his character kept things fresh and challenging but alluded to the possibility of his character exiting the show. However, he assured his fans that Gibbs was not retired and living in Alaska.
Since leaving his role, the actor has been spotted doing chores around his house in Los Angeles, including walking his dogs and wheeling a large box delivered to his home. In the first sighting since leaving the show, the actor was seen bringing his trolley and licking his fingers before wheeling the massive box into the house.
Harmon and Dawber's Close Knit Family — A Peek into Their Son's Lives
Besides prolific acting careers in film and TV, Harmon and Dawber have also successfully raised their two boys, Sean Thomas Harmon, born April 25, 1988, and Ty Christian Harmon, born June 25, 1992.

A fan's comment about Hermon and Ty's good looks | Source: Facebook/Mark Harmon

A fan's comment on Ty's good looks| Source: Facebook/Mark Hermon
The two have grown into remarkable adults who have taken after their parents in both looks and choice of career. Ty is a screenwriter with his credits in the 2012 "Catholic Schoolgirl Chainsaw Showdown," a film directed by his older brother Sean.

A fan points out how much Ty looks like his dad | Source: Facebook/Mark Hermon
Besides taking after his father's work ethic, Ty is just as handsome as his dad, a fact many people in the comment section noted after a photo of the father-son duo surfaced on Facebook. "Both of you are very handsome," wrote a fan, Rose Broumley.

A fan is amazed by how much Ty has grown | Source: Facebook/Mark Hermon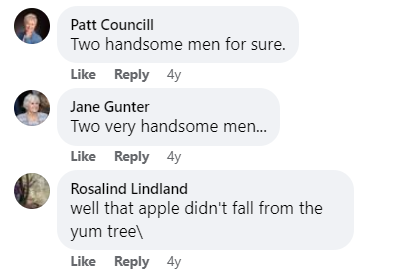 Fans praise Hermon and Ty's good looks | Source: Facebook/Mark Hermon
"Like father, like son. Great looking pair. Sure, Mark is proud of him," commented Ginger Treptow. Sharon Bouchard thought Ty was a very nice-looking young man but also pointed out that he resembled his mother just as much.
Lindy Loya was amazed at how much he'd grown, recalling when Ty would come into their pediatric office years ago. She also thought he looked as handsome as his dad. The praise did not end there, and many other fans thought the two looked remarkable:
"Two handsome men, for sure."

A fan is amazed at the resemblance between Sean and his parents | Source: Facebook/NCIS
Ty's older brother Sean got bitten by the acting bug, too, and is also in showbiz as a producer and an actor. Harmon recalls the first time Sean appeared on an episode of "NCIS," saying he immediately got into his character as a young Gibb, making his father incredibly proud:
"I'm proud of both our boys, and they work hard at what they do, and I'm proud that they get up in the morning and try to do that every day."

A fan thinks Sean looks like his parents | Source: Facebook/NCIS

A fan praises Sean's good looks | Source: Facebook/NCIS
Despite keeping a low profile when not on set, Sean has appeared in "CSI: NY" and "NCIS" alongside his dad. Besides acting, he is also a stuntman in "American Reunion," "Dumb and Dumber To," and "Alone," among many others.
Fans also agree that Sean, like Ty, is just as handsome as their father. After the NCIS Facebook page posted a side-to-side photo of Harmon and Sean, fans could not help but notice the similarities between father and son.

A fan praises Sean's good looks | Source: Facebook/NCIS

A fan compliments Sean on his good work on "NCIS" | Source: Facebook/NCIS
Linda Hubert pointed out that Sean did have his father's eyes but looked more like his mother. Billiejo Atkinson thought it did not matter who he took after; what remained true was that he looked good. Pamela Cheape wrote:
"Didn't realize this is [Mark's] son.
He looks like both his parents," said another, while Jennifer Bernard hoped to see him on TV more often, adding that she loved his part on the show:
"You are a handsome young man & I love seeing your work with your dad on 'NCIS.' Hope to see you more often."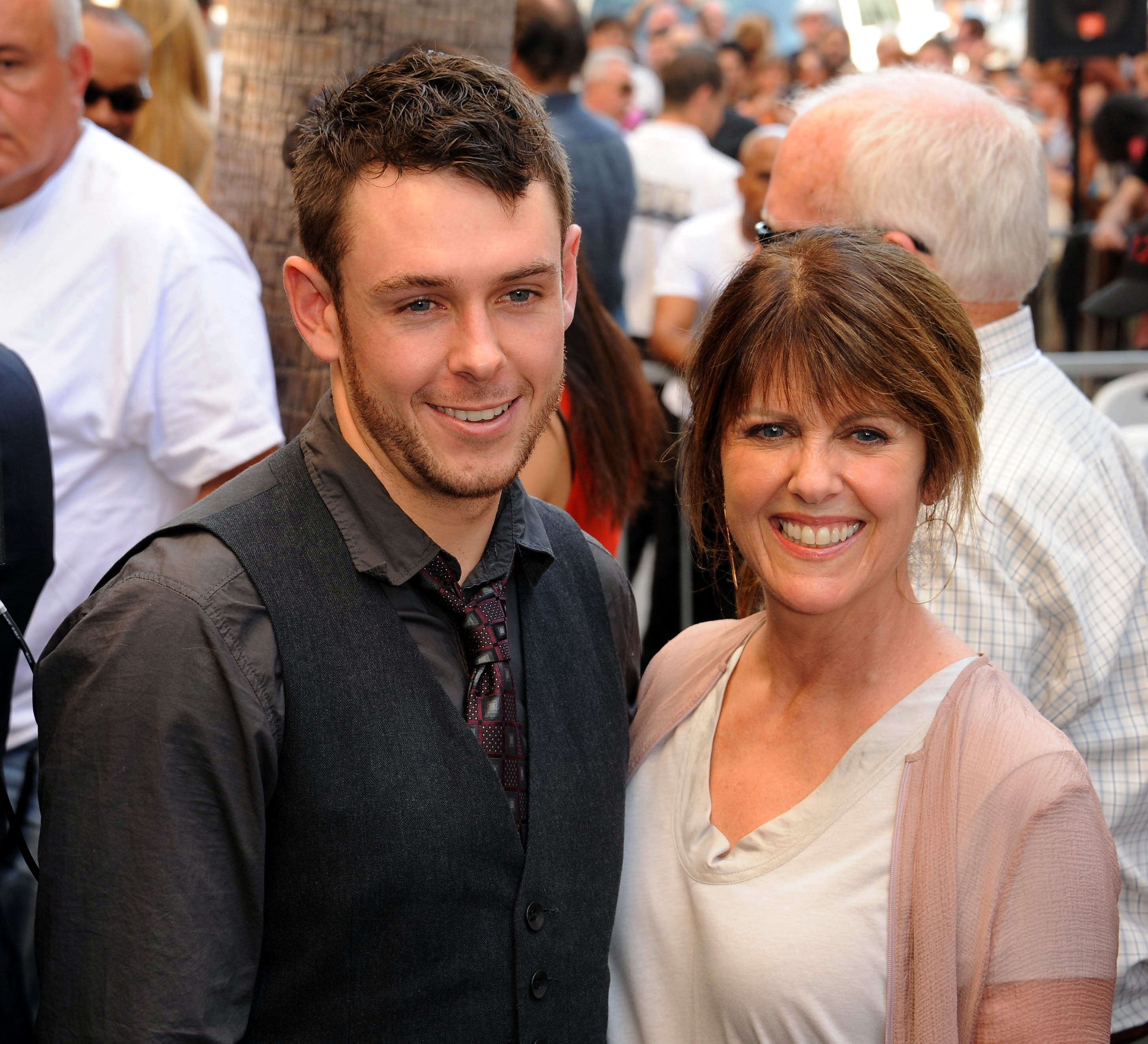 Actress Pam Dawber and son Pam Dawber participate in the Mark Harmon star ceremony on the Hollywood Walk of Fame on October 1, 2012 in Hollywood, California. | Source: Getty Images
Sean is not one to shy away from appreciating his father, and for Father's Day 2016, he wrote his dad a special message, referring to Harmon as the man who taught him how to be a man.
The Harmon Family Is Growing — Sean's Engagement
The Harmon family is not one to expose the most intimate details of their lives to the world, and things have been that way for many years. However, an occasion such as an engagement happens only rarely, and it was enough reason to engage the fans.
It was thus a celebration when Sean and his longtime girlfriend Courtney Prather got engaged in July 2021. And the best part? Harmon got to play a massive part in making the beautiful moment a success.
Prather noted that Harmon's horse, Half n' Half, was a big part of the engagement. The two posted cute photos of the occasion on their respective Instagram pages, with Prather showing off her beautiful ring as they stood in a field surrounded by horses.
Sean paid tribute to his fiance, saying there was nothing in the world they couldn't do together and nothing he'd want to do without his fiancée:
"I promise we have barely begun, and to the ends of the earth and beyond, we will go. Welcome to the family, my love. There is nowhere else you belong more."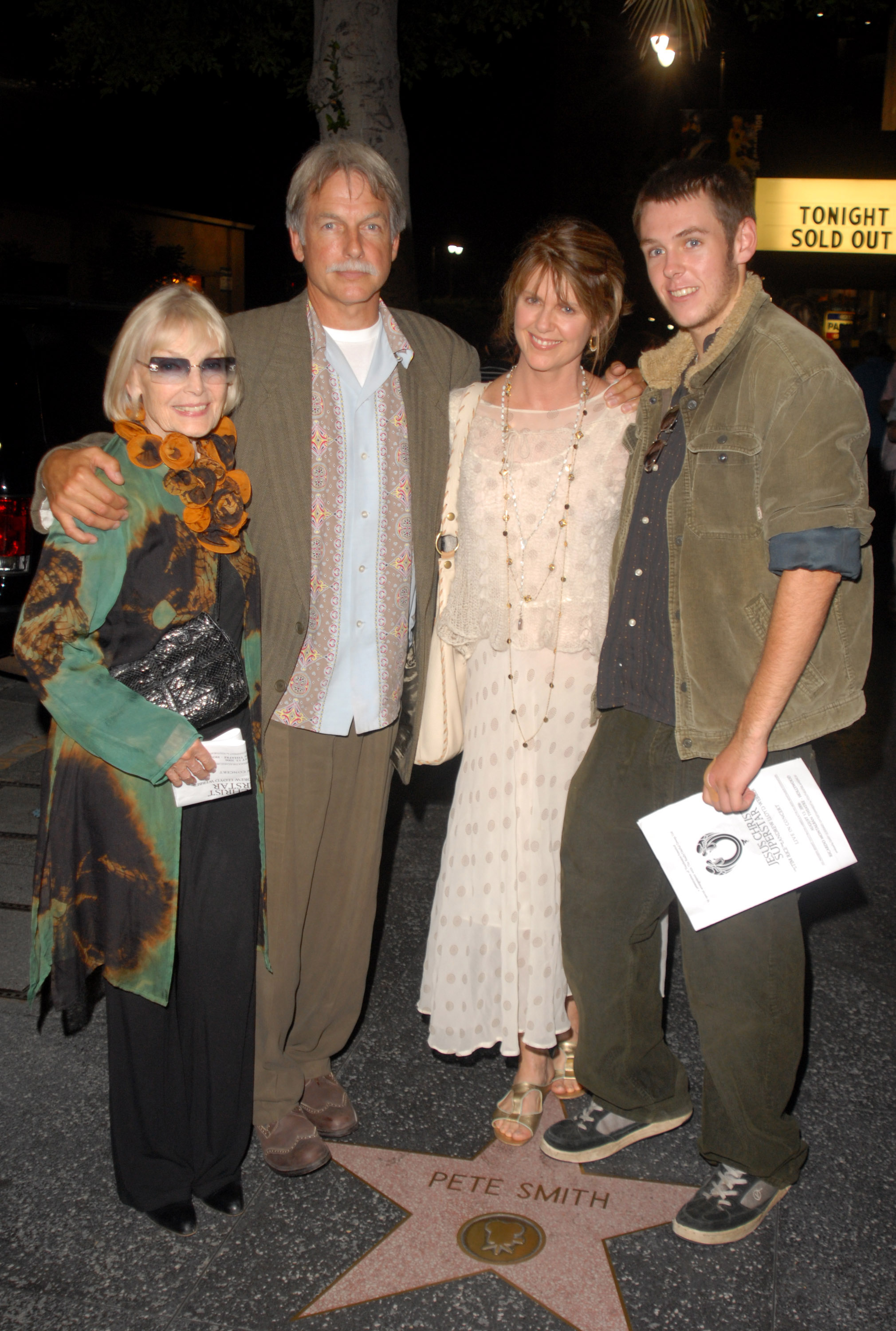 Elyse Knox, Mark Harmon, Pam Dawber and son Sean during "Jesus Christ Superstar" Los Angeles Performance – August 13, 2006 at Ricardo Montalban Theatre in Los Angeles, California, United States. | Source: Getty Images
The pair tied the knot in November and shared breathtaking photos of their honeymoon in the Maldives, including a video montage where they shared a sensual kiss and enjoyed a good swim in the clear blue waters.