Why did NCIS: New Orleans star Zoe McLellan leave the show?
Zoe McLellan is perhaps best known for her starring role in the early seasons of NCIS: New Orleans, in which she played Agent Meredith Brody for 47 episodes from 2014 to 2016.
Ahead of the show's third season, it was announced that Zoe would not be reprising her role in the popular NCIS spin-off show. So why did the actress leave the drama?
At the end of season two, Meredith Brody had been compromised as it was revealed that the Homeland Security agent she had been romantically involved with was a traitor.
Zoe's exit prompted the introduction of a new character, Tammy Gregorio (played by Vanessa Ferlito), who joined the department to look into concerns about Agent Pride's team.
According to TV Line, who broke the story at the time, Zoe's exit was a creative decision.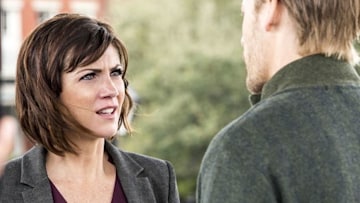 Zoe played Agent Brody for two seasons
A year after Zoe took a step back from the show, Variety reported that showrunner Brad Kern was at the center of two separate HR investigations looking into his behavior. According to the publication's sources, the showrunner engineered Zoe's departure.
Following her exit, Zoe went on to appear in several TV series. Between 2016 and 2017, she played the role of Holly Cromwell in the legal drama Suits over the course of four episodes.
The now-48-year-old also featured in two episodes of Law & Order: Special Victims Unit before landing a main role on season two of the political thriller Designated Survivor, in which she played Kendra Daynes.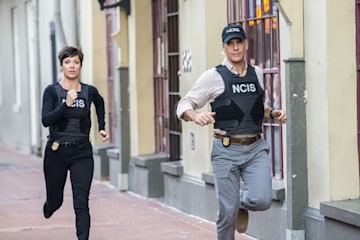 NCIS: New Orleans aired its final season in 2021
Her latest project was the 2019 film Gaslit.
In 2021, it was reported that the actress was wanted for kidnapping after vanishing with her son amid a custody battle with her ex-husband, J.P. Gillain.
According to TMZ, which obtained court records, McLellan had been labeled as "wanted" after Gillain sought assistance from the court. At the time, the publication noted that the LA County Sheriff's Office had no record of an arrest.