The NCIS Character Who Appears In The Most Episodes
When "NCIS" was renewed for its 21st season, it officially became the longest-running show on CBS, passing the previous title holder, "Gunsmoke," while still putting up incredibly impressive numbers in terms of viewership. It took over 450 episodes to attain such a milestone, with some members of the cast participating in more entries than others. But one person on the series has the highest number of appearances overall.
Since the series, which began in 2003, has been going on for so long, it can be difficult to keep track of how many episodes each character appears in. Some obvious choices include Michael Weatherly with 308, Pauley Perette with 354, and Mark Harmon with 435. But it turns out that David McCallum, who plays Donald "Ducky" Mallard in the series, has the most with 452. Sean Murray is one of the few remaining cast members that isn't too far behind McCallum with 437. Brian Dietzen and Rocky Carroll are also in the running, but they also have some time to go to catch McCallum.
While Ducky's time on "NCIS" outweighs the rest of the cast, some people might be shocked to discover that the experience has had its ups and down for the actor during his long stay on the series.
McCallum loves playing Ducky but doesn't want to overdo it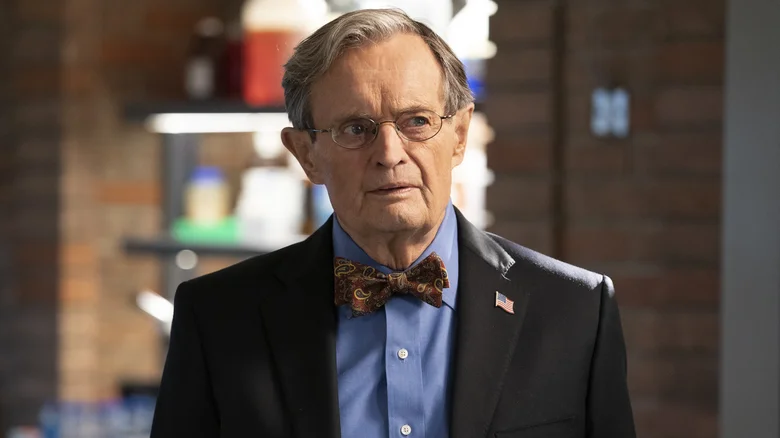 Sonja Flemming/CBS
When someone has been on a show as long as David McCallum has been on "NCIS," it can seem daunting to pick out a favorite moment. But it turns out that the actor didn't have trouble coming up with one, because the best for him was when he first got the news that the role of Ducky was his. "After auditioning for both Paramount and CBS the call from my agent telling me that I got the part of 'Ducky' is my favorite moment," McCallum said in response to a fan question. "Since then, there have been hundreds!"
But while he has many cherished memories of working on the series, it hasn't always been easy. There was even a moment when McCallum had started to wonder if it was time to say goodbye to Ducky. He had voiced concern to the people in charge of the series that his character was no longer useful, but the powers-that-be offered him a reduced role without excising the character entirely. While he may have taken on a smaller role than before, he still continues to be a relevant asset to the "NCIS" team and the loyal fans who have watched him work for so many years. It will be exciting to see what the future holds for Ducky and how high the actor's episode count can still potentially rise.