Daniela Ruah's Husband: The NCIS Star Is Happily Married to Her Co-star's Brother
David Paul Olsen is Daniela Ruah's husband. Daniela is famously known for her impressive performance in the TV police procedural "NCIS." While Daniela has a successful acting career, David is also an accomplished actor with acting credits on IMDb

.
Daniela was born in 1983 in Boston, Massachusetts, to Portuguese parents. Daniela was passionate about acting at a young age; she landed her first role at 16.
The actress studied at London Metropolitan University and graduated with Bachelor's in Performing Arts. Since 2009, Daniela has been a cast member of "NCIS: Los Angeles."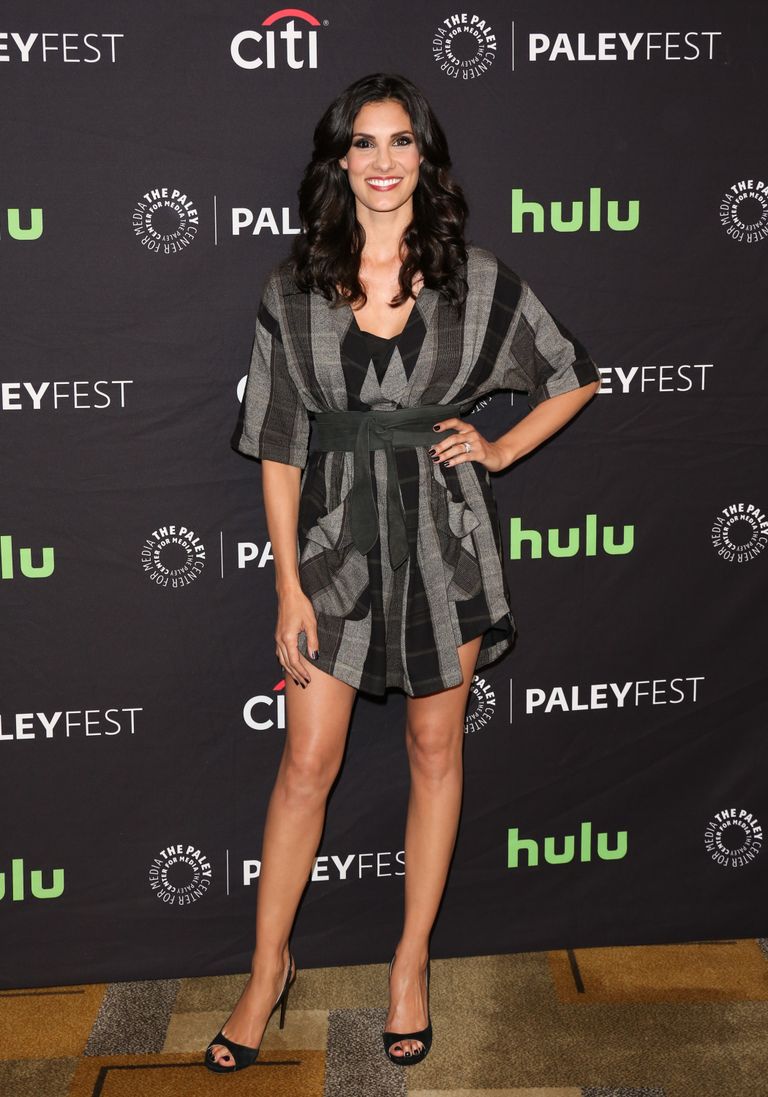 Her role in the drama series gave her worldwide recognition. The 39-year-old has also appeared in several television shows in Portugal. Besides having a successful career, the actress also has a flourishing love life. She is a devoted wife and a loving mother to her children.
Before River's arrival, Daniela had announced months earlier that she was expecting a baby boy.
Daniela Ruah Is Married to Her Co-star Eric Christian Olsen's Brother David Paul Olsen
David Paul Olsen, Daniela Ruah's husband, was born in 1976 in Moline, Illinois. He is a famous stunt performer and brother to Eric Christian Olsen. Even though David and his brother Eric ventured into the entertainment industry, their parents' profession was far from showbiz.
David's dad was a cross-country coach and English professor, while his mom worked as a chaplain. Daniela Ruah's husband spent most of his childhood in Oregon, before moving with his family to Iowa.
David began his career as a stunt performer in the early 2000s. After his impressive performance in movies like "Deceit" and the 2007 film "Protect and Serve," he was hired as a regular stunt double for several TV movies.
As his acting career progressed, he began appearing in TV series such as the drama series "True Blood," the 2016 sci-fi series "Westworld" and the 2008 mystery series "The Mentalist." David joined "NCIS: LA" simultaneously with his brother Eric, who plays Marty Deeks, Daniela Ruah's husband in the action series.
Daniela Ruah Calls David Paul Olsen Her 'Soulmate'
David and Daniela met while on the set of "NCIS." While appearing on "The Queen Latifah Show," David's brother Eric disclosed how the pair's love story began.
Eric opened up about how he linked Daniela and David by breaking the ice between them and getting them into a conversation.
According to Eric, he decided to link up the two after realizing they were dating "awful" people and could not be themselves. The lovebirds then went on their first date in February 2011 and exchanged vows on June 19, 2014, in Portugal, shortly after welcoming their first child.
Daniela and David have been married for eight years, and their relationship keeps flourishing. The actress frequently praises her husband and shares photos of her family on social media. The actress considers her husband her soulmate. In one of her posts, she captioned: "8 years married to my soulmate."
David Paul Olsen and Daniela Ruah Raise Two Adorable Kids Together
David and Daniela welcomed their first child, River, in January 2014. The actress shared a photo of her newborn son holding hands with her husband on her Instagram page and captioned it: "Heaven, I'm in Heaven."
Before River's arrival, Daniela had announced months earlier that she was expecting a baby boy. The pair welcomed their second child, daughter Sierra Esther Ruah Olsen, in 2020. The actress shared the news of her daughter's arrival on her Instagram page. Daniela Ruah's children have grown, and from the actress' posts, she is a proud mom.