'NCIS': How Sean Murray Feels About Pauley Perrette's Replacement, Diona Reasonover
Though Pauley Perrette is no longer in NCIS, the actor portrayed Abby Sciuto — the Chief Forensic Scientist of the NCIS Major Case Response Team — for over a decade. Sciuto boasted a father-daughter dynamic with Agent Gibbs and became an integral member of the team. The gothic and upbeat character had a heart of gold and was always able to piece clues together that seemed out of reach for her fellow field agents.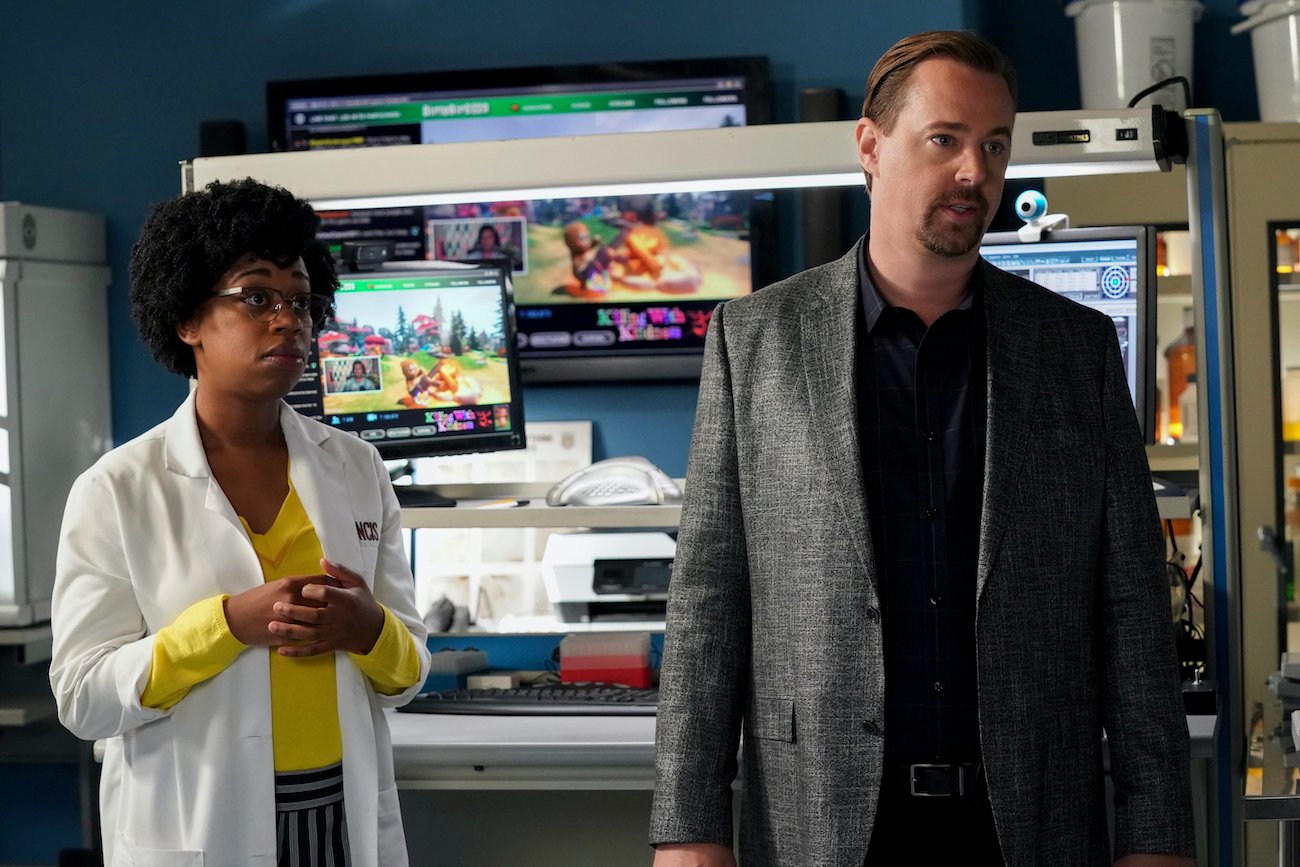 After so many years in NCIS, the actor finally departed in 2017, following a bit of behind-the-scenes drama with the show's executive producer and lead actor Mark Harmon. After she left the series, Diona Reasonover stepped in to fill her shoes as Kasie Hines. Reasonover brings a different energy and perspective to the role. When asked about Perrette's replacement, Murray shared some complementary and encouraging words.
Sean Murray talks 'NCIS' and Diona Reasonover
During an interview with CinemaBlend, Sean Murray explained that, though losing Perrette proved difficult, NCIS remains an adaptable show. And, as the series progresses, it is quick to adjust to actor changes, managing to retain its viewership as fan favorites come and go. Speaking on behalf of Reasonover, Murray explained:
Well, you know, it's like Diona [Reasonover] has come in and is our new forensic person, and she's been great and she does her own thing. It's not at all like what Pauley did, and what Pauley did was incredible and wonderful. But that was her thing. So we've got Diona and she's kicking some butt. We've always tried to use changes in the show as an opportunity for something new. And the show has been sort of ever-evolving for a long time, and it's not the show it was in the first season.

SEAN MURRAY VIA CINEMABLEND
Murray explains that Reasonover does not try to mimic Perrette's approach, as such would be uninspired and formulaic. Rather, she brings her own tendencies and quirks to the table as the new Forensic Analyst.
Kasie is a friendly person, but she definitely doesn't boast the darker, black-clad vibe inherent to Sciuto. She is an expressive and open individual who can be counted on to come up with an inventive and unique one-liner every now and again.
Though Abby Sciuto will live on in fans' hearts and minds — as Perrette has even gone on to create a scientific scholarship promoting women in S.T.E.M in honor of the character – Reasonover has managed to step up to the plate as Hines.