NCIS L.A executive producer explains finale twists and shares canceled storylines after the show's cancellation
R. Scott Gemmill, showrunner of NCIS: Los Angeles, has dissected the episode's unexpected twists and turns.
Instead of following the team against a network of arms dealers, the goal for this farewell was to bring G. Callen (played by Chris O'Donnell), Sam Hanna (LL Cool J), and Anna Kolcheck (Bar Paly) to a place of peace, which included the former duo's reunion with old coworkers Nell, Nate, and Sabatino as they searched for Hetty in Morocco.
"It was just about going character by character and figuring out what they've been through, what they deserve, and what we'd like to see for the future," Gemmill explained to The Hollywood Reporter, "and what is the hopeful version of that, and I think we did our best doing that for every one of the characters."
When asked how much notice the NCIS: LA team had before the cancellation became public, the boss said, "We didn't have a whole lot of time." We also didn't know whether we'd have one or two episodes. We had planned just one finale episode, but CBS was gracious enough to give us two.
"So we had to rethink what it means to have a two-parter once more." We were pressed for time, but this is what we do. We did our absolute best."
Given that the police procedural has a weekly story plan, Gemmill and his writers must have had to stray from their usual thinking to bring it to a close.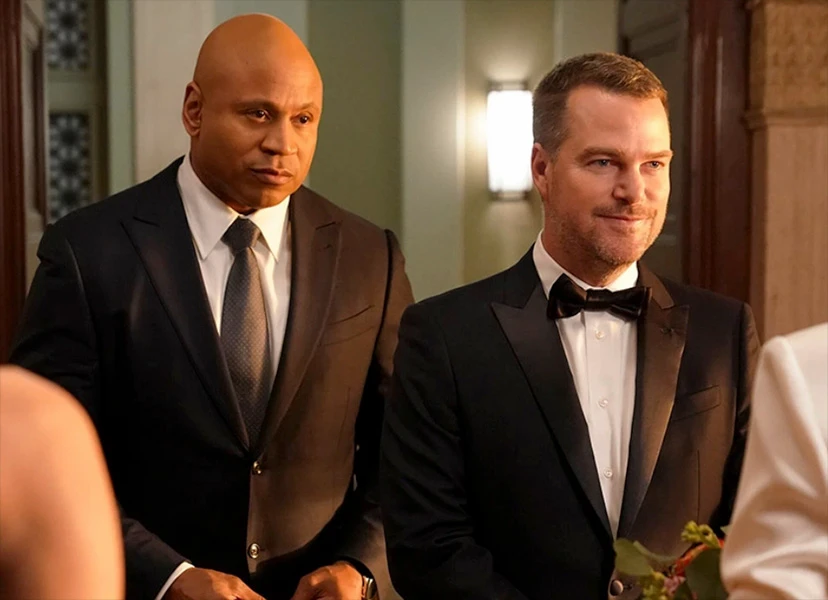 "Writing a pilot is very difficult, and I think the next hardest thing is writing the finale of a series," he said.
"For us, it was really about leaving the fans in a really good place, not about being splashy or fancy or clever, but about leaving the characters knowing that they're going to be OK — that they're happy going forward."
"As a fan, I prefer it when a series that I really enjoyed ends in a 'happily ever after' sort of way." As corny as it may sound, I believe that if you've invested that much time in watching a show, you should leave satisfied.
"That's all we tried to do: bring each character's story to a conclusion that still offers hope for the future."